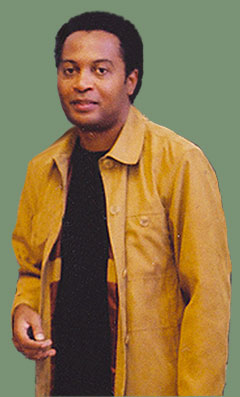 Ralph Maingrette has a Bachelors degree in management with a specialization in human resources. He has professional work experiences from various public and financial institutions in Haiti, Mexico and United States. He has also worked as a language instructor and workshop coordinator.
While living in Haiti he emerged himself into spiritual, voodoo and creative arts. These art forms are based on therapeutic art principals of non-verbal and symbolic self- expressions.
Ralph now resides in Montreal Canada. In the year 2000, he created Tigusart to promote creativity and self-expression through visual arts. His method of teaching empowers participants to express themselves through contemporary art and creative art. He is a graphic designer and a member of the Association of Visual Artists of Quebec and the Afro-Canadian Artists Association.